Kashmir, the paradisiacal region has the unique heritage and culture in South Asia. Kashmir has very harsh winters so the people of Kashmir prepare themselves to compete with the tyranny of weather in different ways. One of these methods is to follow the typical winter Kashmiri cuisine which has its own appetizing and pungent taste. Such food provides calories and comfort that help Kashmiris to defend the coldness and keep them healthy and strong.
One of these food gratifications is HARISSA, the heavenly delight of Kashmir which is also known as MUTTON HALVA. According to some historians, Harissa has its origin from Central Asia which also influenced the art, custom, rituals, belief and the food-culture of the Kashmiris. The recipe was more refined with the passage of time and ultimately the Kashmiris got the gratitude in the form of savory and full-flavored, now known as Harissa.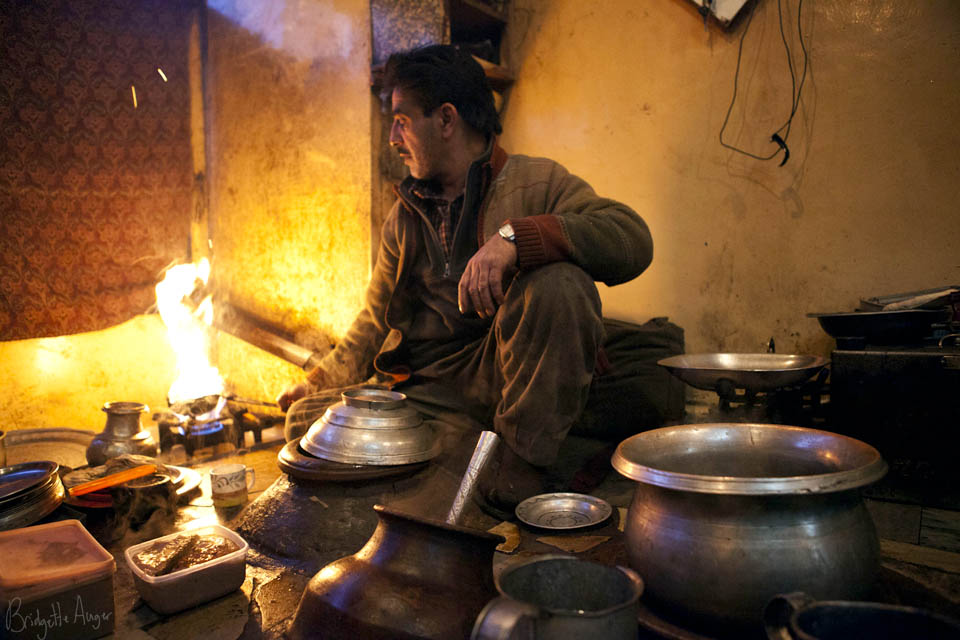 Harissa is prepared with the boneless meat of lamb under mild temperature normally during the whole night. The mutton is also mixed with addition of rice or wheat as well as spices. The concoction is heated and constantly stirred for hours together until it becomes mushy and pasty. Onions fried in oil or ghee till they become golden brown, are poured onto it and when served. Harissa is an awesome breakfast dish for the Kashmiris and some Kashmiris also love to have Kebabs and Kashmiri Raita with Harissa.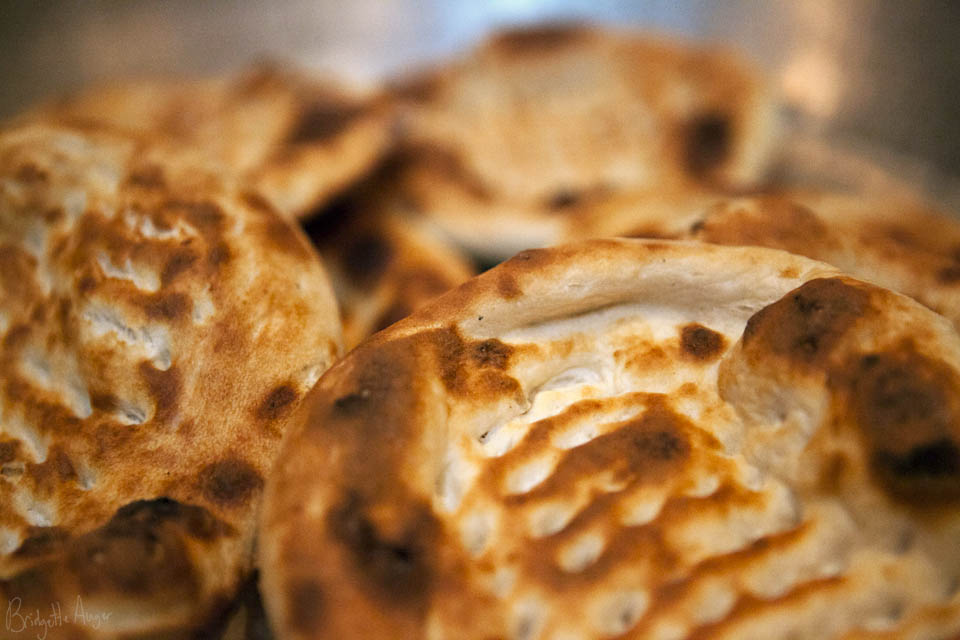 HARISSA, the heavenly delight of Kashmir is served in many restaurants and cafes of Kashmir with the traditional baked bread. Preparing Harissa is obviously not easy and hundreds of Kashmiris come to eat Harissa to the dark and smoky cafes of Kashmir right after offering their morning prayers. Harissa has its own unique blend of Kashmiri spices and its taste is doubled when you have the cup of the traditional and salty Kashmiri pink tea.    
* These images are the coutesy of http://www.bridgetteauger.com/