The African and black female celebrities are famous in the lovely planet for their glorious features and magnificent look. Beauty is a beauty and it comes in all races, shapes, colors and physiques. African women have stunning and exotic objects like big sparkling eyes which grab the attention at once. They are well known for the beauty of their full, ripe and plump lips. The black women possess a natural and glowing skin and don't need to go through harsh sunburns. They have curly and muscular bodies and with all these features, they truly stand equal to the women of the rest of the world in beauty and charm. African black women are rated high in the show business industry and these black ladies often earn big name all over the world. They usually become well-known sportswomen, athletes, musicians, actresses and fashion-models. The African cinema especially Nollywood have flourished rapidly during the last 3-4 decades and the African and Nollywood film actresses have amused their viewers for their performances and adorableness. We've prepared a list of 50 best and the most popular African black women around the world along with their magnificent images, full names and dates of birth for your interest and it is arranged in alphabetical order.
1. Abeba Aregawi Gebretsadik (Born 5 July 1990). A talented Ethiopian-born middle-distance runner, currently representing Sweden internationally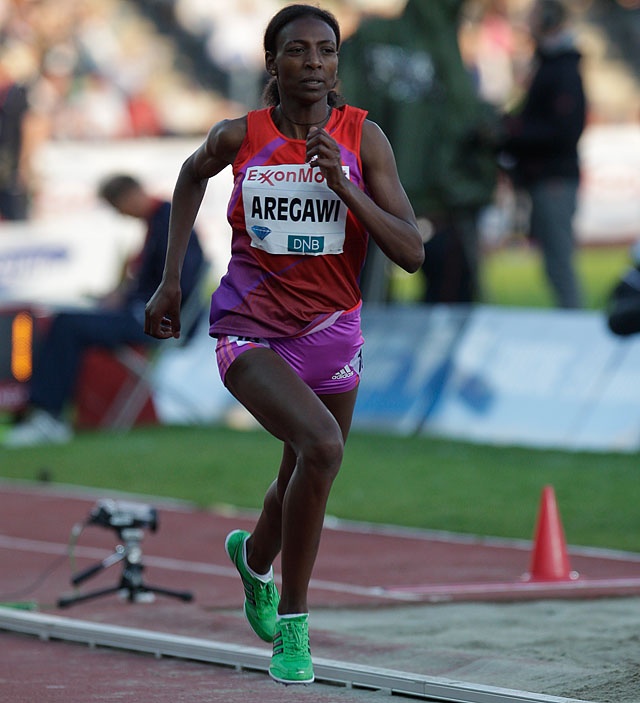 2. Agbani Darego. (Born December 1982). A marvelous Nigerian model, best known as the first Black African Miss World.
3. Aïssata Ezzedine. Miss Côte d'Ivoire 2013 – Age 22. A gorgeous African lady.
4. Ajuma Nasenyana. A pretty Kenyan model. She has worked with Victoria Secret and Carlos Mienes, among other designers. Born August 16, 1984
5. Akindele Olufunke Ayotunde – Popularly known as Funke Akindele.  Born August 24, 1976 in Ikorodu, Lagos State, Nigeria. A blazing Nigerian actress.
6. Alek Wek – Born 16 April 1977. A hot South Sudanese British model and designer
7. Amantle Montsho – Born July 4, 1983 in Maun, Ngamiland, Botswana. A tremendous female sprinter from Botswana who specializes in the 400 metres.
8. Arielle Kwizera – Miss Burundi 2011. Born in 13th August 1987. A striking black beauty
9. Ataui-Deng Hopkins. Also known as Ataui Deng (Born 3 November 1991) is an alluring Sudanese American model
10. Blessing Okagbare – Born 9 October 1988. She is an astonishing Nigerian track and field athlete who specializes in long jumping and short sprints
11. Carranzar Naa Okailey Shooter. The Ghanaian titleholder for Miss Ghana 2012. She was born on August 6, 1989. A phenomenal African girl
12. Chioma Chukwuka. She was born on March 12, 1980. She is a dazzling Nigerian actress.
13. Chipo Chung (Born 1977). She is an amazing Tanzanian-born actress raised in Zimbabwe. She currently lives in London.
14. Damilola Adegbite – She was born on 18 May 1985 and is a ravishing Nigerian actress, model and television personality
15. Danai Jekesai Gurira – She was born on February 14, 1978 and is a brilliant Zimbabwean-American actress and playwright.
16. Edna Ngeringwony Kiplagat – She was born on 15 September 1979 and is an outstanding Kenyan long-distance runner. She is the 2011 and 2013 IAAF World Champion in the marathon.
17. Elisa Lisete James Humbane – Popularly known as Lizha James who was born on December 12, 1982 and is a stunning musician from Mozambique.
18. Eunice Jepkoech Sum – Born 10 April 1988. She is a wonderful Kenyan middle-distance runner. She is the current world, African and Commonwealth Games champion in the 800 metres.
19. Fatima Siad – Born December 17, 1986. She is a sizzling Somali–Ethiopian fashion model.
20. Françoise Mbango Etone – Born 14 April 1976 in Yaoundé. She is a fantastic Cameroonian-born female track and field athlete.
21. Genet Tsegay – Born 27 February 1991 in Mekele. A fabulous Ethiopian actress and model. She was crowned the winner of Miss Ethiopia on May 19, 2012.
22. Genevieve Nnaji. (Born 3 May 1979). A spectacular Nigerian actress and singer
23. Genzebe Dibaba Keneni – Born 8 February 1991. She is an elegant Ethiopian middle and long-distance runner.
24. Halima Namakula – Born January 1, 1960. She is an eminent Ugandan musician, actress, entrepreneur and humanitarian
25. Iman Mohamed Abdulmajid – Born July 25, 1955. Professionally known as Iman. A stylish Somali fashion model
26. Jackie Appiah Agyemang – Born 05 December 1983. She is an appealing Ghanaian actress.
27. Judith Daines Wambura Mbibo. She is known by her stage name Lady Jaydee – Born June 15, 1979). She is a mind-blowing Tanzanian singer
28. Juliana Kanyomozi – Popularly known by the Mononym Juliana. She is a glorious Ugandan female musician, actress, and entertainer. Born in Uganda on 27 November 1982.
29. Kahatjipara Barbara – Born in 1975 in Usakos, Namibia. A renowned international fashion model
30. Kate Henshaw – Also credited as Kate Henshaw-Nuttall – Born 19 July 1971. A tantalizing Nigerian actress.
31. Lerato Molapo. A melodious South African singer who was born Johannesburg, South Africa
32. Liya Kebede – Born March 1, 1978. An awesome Ethiopian born model, maternal health advocate, clothing designer and actress
33. Malaika Firth – Born 23 March 1994. A meticulous Kenyan-born British fashion model.
34. Manuela Mogga Matong. She was a winner of Miss World South Sudan 2013. A charming African beauty
35. Meseret Defar Tola – Born 19 November 1983 in Addis Ababa. She is an adorable female long-distance runner from Ethiopia
36. Nadia Buari – Born 21 November 1982. She is a captivating Ghanaian actress.
37. Nakaaya Sumari – Born September 3, 1982. She is from Arusha, Tanzania. A Tanzanian R&B-hip hop singer.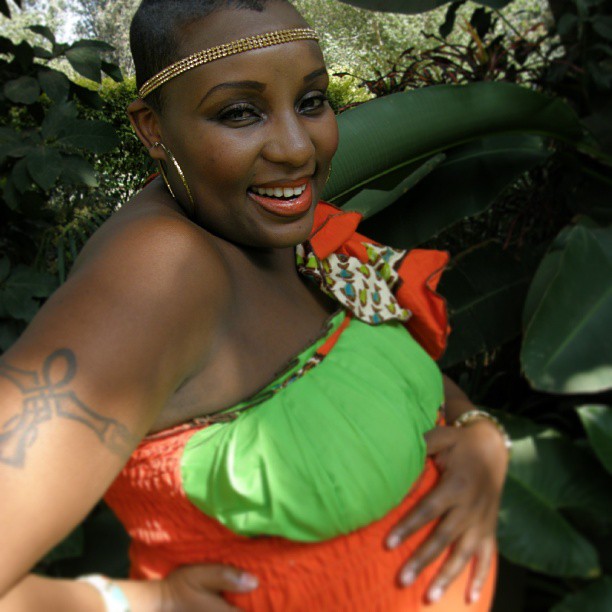 38. Oge Okoye. An enticing Nigerian actress. She was born in London.
39. Oluchi Onweagba – Best known as Mononym Oluchi – Born August 1, 1980. An enchanting Nigerian model
40. Omotola Jalade Ekeinde.  Born 07 February 1978. A fascinating Nigerian actress, singer, philanthropist and former model.
41. Rita Uchenna Nkem Dominic Waturuocha. A refreshing Nigerian actress
42. Saida Karoli

(Born April 4, 1976). She is a traditionalist Tanzanian singer and performer.
43. Stella Damasus-Aboderin (Born April 24, 1978). A beguiling Nigerian actress and singer.
44. Stephanie Onyekachi Okereke. (Born 02 October 1982). A pleasant Nigerian actress, film director and model.
45. Tatum Keshwar (Born 14 December 1983 in Durban). An endearing South African fashion model of Indian origin who was crowned Miss South Africa 2008 on 15 December 2008
46. Thandiswa Mazwai (Born 31 March 1976). An intriguing multi-award winning South African musician
47. Tirunesh Dibaba – Born June 1, 1985. An exciting Ethiopian long distance track athlete and the outdoor 5000 metres world record holder.
48. Vivian Jepkemoi Cheruiyot – Born September 11, 1983. She is a winsome athlete from Kenya who specializes in long distance running.
49.,Yvonne Nelson – Born November 12, 1985. She is a delightful Ghanaian actress, model, film producer and entrepreneur.
50. Zolani Mahola – Born 19 July 1981. She is a charismatic South African singer and actress
Also click to watch: