Can-can is perhaps one of the most attractive and alluring dances around the lovely planet which is particularly known for fully spirited and sprightly dynamic movements. Can-can or cancan is traditionally performed by chorus line female dancers known as ponies or twirlies commonly. The dancers are magnificently dressed up in dazzling colored skirts and employ exotic actions over it by lifting and high-kicking motions.
Can-can dancers are fabulously known for the costumes. Normally they are seen wearing petticoats, long skirts and black stockings. The prominent feature is; the dress is adorned with frills and having ruffles and also has other stunning accessories like ankle boots, hats, gloves and boas jewelry including feathers. With this it can be a challenging task for the dancer to make it enticing for the viewer.
Can-can was originated in the middle of the nineteenth century in Paris, France and it was mainly derived from Quardile social dance. It is also believed that most of the moves were invented by a famous French dancer known as Charles Mazurier who was tremendously athletic and agile hoofer of his times. Obviously it was not liked in the start and considered as obscene in nature due to showing-off by the females. But later, in different parts of the world, Can-can was accepted as a tempting form of dances and entertaining art.
With the passage of time, Can-can became a stage specialty where it was performed by breathtaking chorus line dancers. The dancers were recognized as stars and they became highly-paid entertainers. Can-can became more amusing, when many new moves were introduced in the dance by different well-known choreographers from time to time. Many famous can-can artists were depicted by the painters in their compositions.
The Moulin Rouge, which was named after a notable can-can artist, is the most beloved place in France where can-can dance is still presented by can-can girls in the pure traditional way. The Moulin Rouge was built in 1885 and it was turned into a dance hall in 1900. Moulin Rouge literally means; the red wind-mill. It is although a very expensive place to visit but attracts thousands of visitors for the terrific dance performances.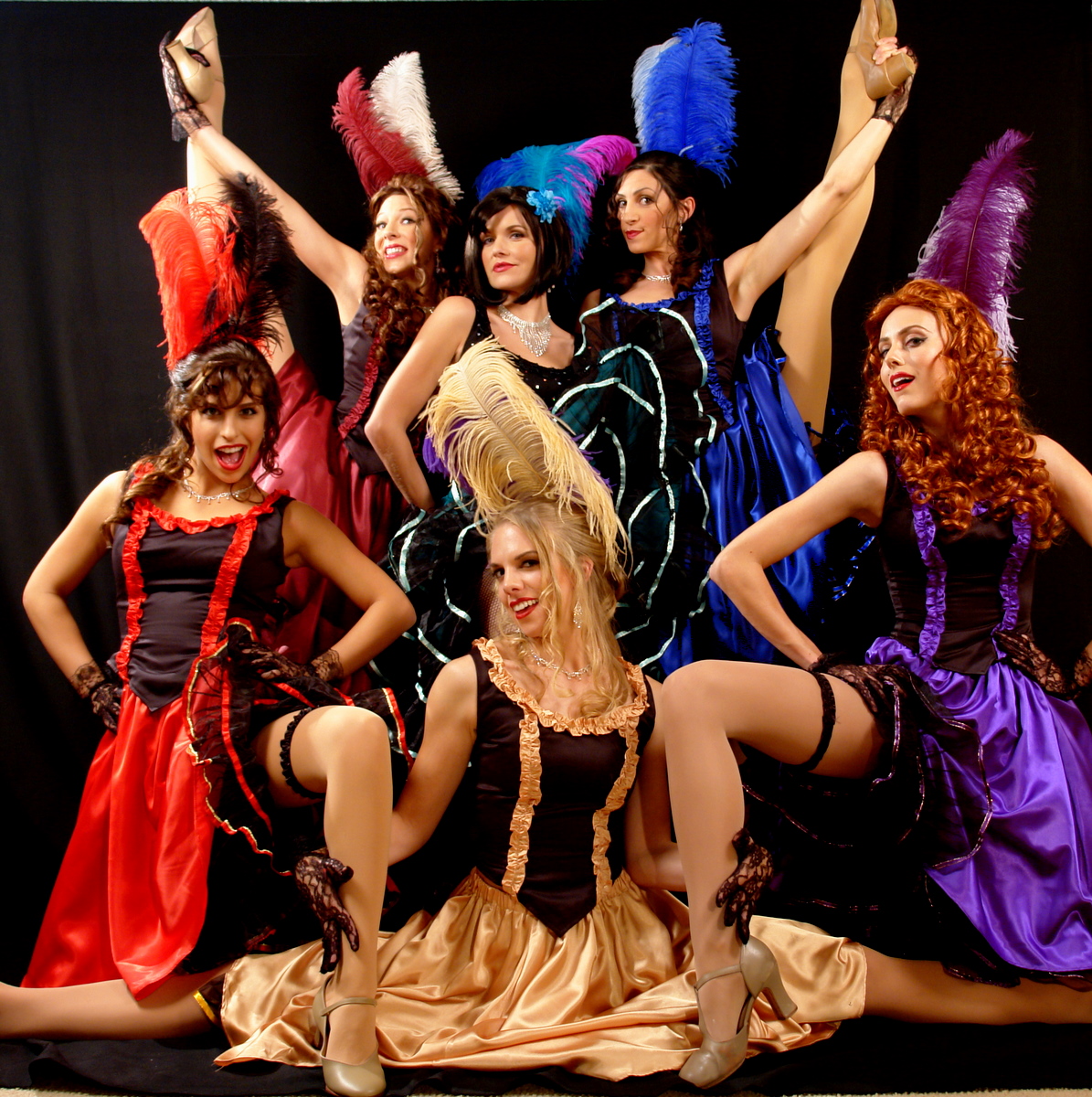 There are several music pieces associated with the Cancan dance, many of which are featured in musicals and films. The moves of the Cancan are also staple choreography for several ballets that are still performed. Cancan dancers are also often called in the joyful celebrations where they add fun and amusements to the events.
There is also a men's cancan that uses the battement, along with backflips, cartwheels, and splits; it is intended to be a display of athletic ability. The cancan is now considered a part of world dance culture. Cancan dance is so alluring and so entertaining which is sort of passionate rock-n-roll dance in different parts of the world like America and Europe. No matter, the rays of modernism have altered its style a little bit, but still, the seductive and sensual appeal in the Can-can dance is its ultimate trait.