In the very beginning, Waltz was also disliked by the church and many other segments of dominating elite, but gradually it became the integral part of the ceremonial functions in Europe. Waltz is a popular ballroom dance of the world, full of joy and entertainment normally danced by a couple standing very close to each other. Waltz got immense popularity during the Regency period in the Great Britain and then it spread into whole Europe.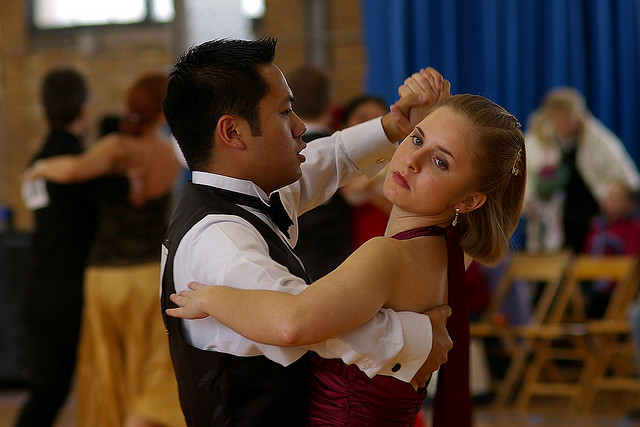 Waltz has been gone through tremendous variations. Originally driven from the country dance, it was performed in odd meters such as 5/4, 8/4 and 11/4.  In modern bal folk, waltzes in even higher meters are played and danced. Presently, the waltz is known for its three beat counts in a basic square movement. Although it also includes turns and sometimes danced by single couple while commonly in events, there are several couples performing waltz together. The exaggerated hand and arm gestures of some ballroom styles are not part of this style.
Dancers should move their shoulders smoothly, parallel with the floor instead of up and down. Dancers must strive to lengthen each step. On the first beat of the music, a step is taken forward on the heel, then onto the ball of the foot with a gradual rise to the toes, continuing on to the second and third beats of the music. At the end of the third beat, the heel is lowered to the floor to the starting position.
In the United States, two modifications of the waltz were developed; a slower waltz with long gliding steps; there were fewer and slower turns and more forward and backward movement than in the Viennese Waltz. This version eventually stimulated the development of the English or International Style which continues today. The second modification was the "Hesitation Waltz", which involves taking one step to three beats of the measure. Although the "Hesitation Waltz" is no longer danced, some of its step patterns are still in use today.