Located in the middle of Sri Lanka, the rock citadel of Sigiriya is a fascinating historic place which is also a phenomenal tourist destination. According to the historians, Sigiriya was most probably inhabited thousands of years ago and it was used as a rock-shelter mountain monastery from about the 5th century BC, with caves prepared and donated by devotees of the Buddhist Sangha.  According to the ancient Sri Lankan chronicle the Culavamsa, the site was selected by King Kasyapa  (477 – 495 CE) for his new capital.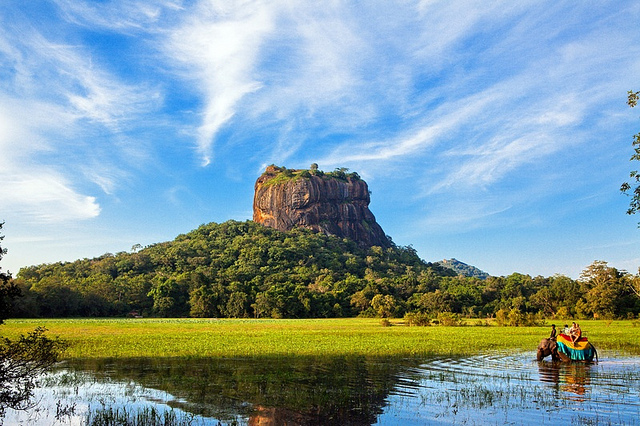 At the summit of the rock is the fortified palace with its ruined buildings, its cisterns and its rock sculptures. At the foot of the rock are the two quarters of the lower city which are defended by a massive wall: the eastern quarter (perhaps postdating the 5th century), which has not been sufficiently excavated, and the aristocratic quarter of the capital of Kassapa I, noteworthy for its terraced gardens embellished by canals and fountains, as well as for numerous monumental remains which have been disengaged from the forest which had invaded the ruins.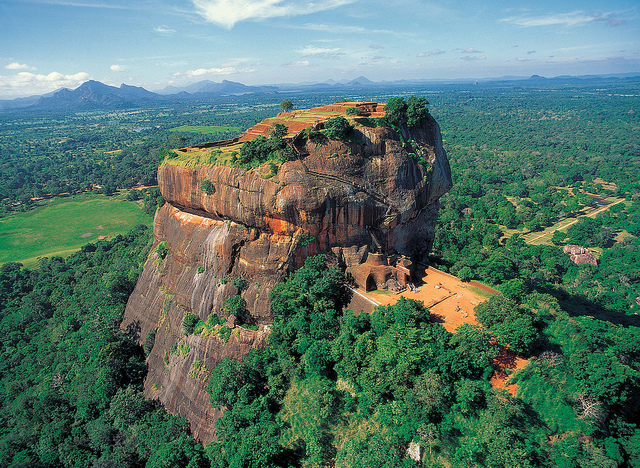 The Gardens of the Sigiriya city are one of the most important aspects of the site, as it is among the oldest landscaped gardens in the world. The gardens are divided into three distinct but linked forms: water gardens, cave and boulder gardens, and terraced gardens. The most renowned is the Sigiriya Rock Paintings or Frescoes of Sigiri Damsels locally called as ' Sigiri Apsaras' painted on a Western Rock face cavity about 100 meters high from the rock base .There now remains around 21 paintings of Sigiriya Damsels but there had been around five hundred paintings during King Kassapa's' time along several other places of the same Western Rock face. Sigiriya Rock in Sri Lanka is truly a very fascinating and historic place of the lovely planet.