Monarchs are sometimes really strange. But their imperial essence occasionally delivers both freakish and miraculous fallouts. Would you believe, a remarkable tower was erected by a Mughal emperor as a stunning gravestone in memory of his favorite pet 'a deer'! Yes, the culpable was Nur-ud-din Mohammad Salim, who is commonly known as Jahangir and who ruled over the Indian sub-continent form 30 August 1569 – 7 November 1627. He was the forth emperor of the Mughal dynasty. Critics have much to say about gratuitous architectural exercises of the great Mughals but still, they gifted this region with mind-blowing structural art.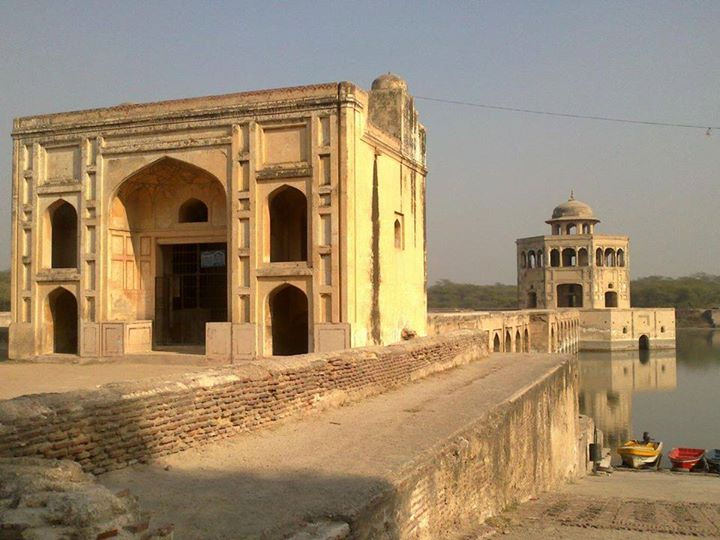 In the outskirts of the historic city of Lahore in Punjab, Pakistan, a comparatively smaller but famous town Sheikhupra is located. The city itself was named after the nickname of Jahangir, 'Shikhoo' who was called by this epithet by his father 'Akbar the Great'. At that time, this area in Punjab was a magnificent hunting destination and it was an ideal natural habitat of several animal species. Jahangir was crazy for hunting and one day he was wandering in the site with his companions when a deer was indicated to him by them. In an effort to target that, the emperor mistakenly killed his own darling pet deer 'Mansraj'. Mansraj was caught during one of his previous hunting expeditions. The melancholia of the mournful Jahangir resulted with the orders to bury Mansraj right there and to build a memorial.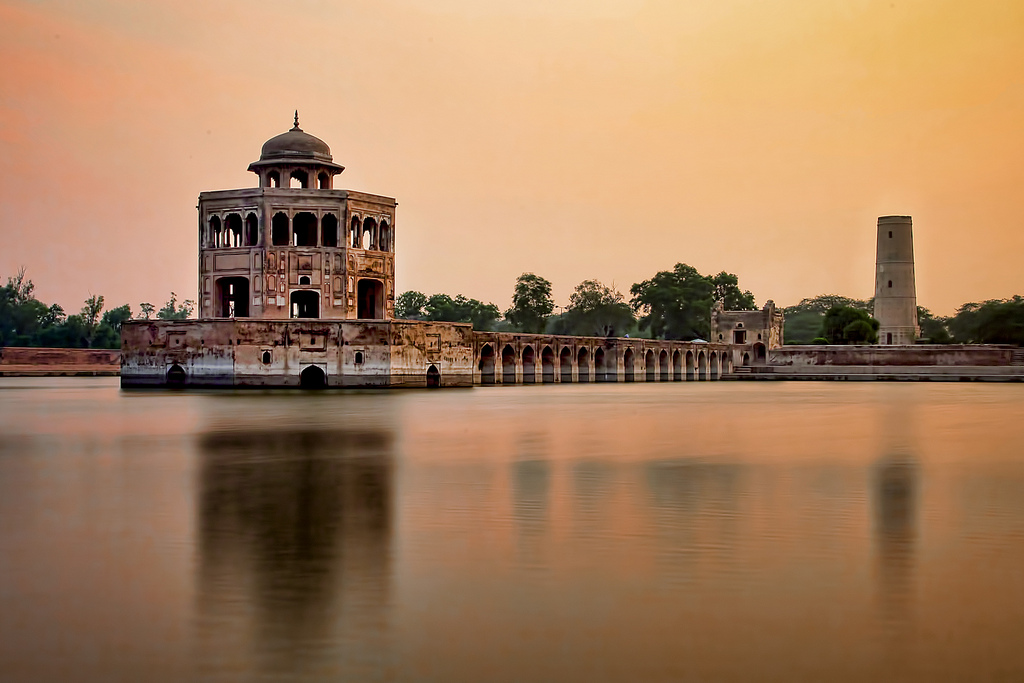 It is known as 'Deer Tower' and locally known as 'Hiran Minar'. Originally, the Minaret was of 110 feet in height, but with the passage of time, the canopy was ruined, leaving it in its present headless state. A circling staircase consisting of more than 100 steps were made to lead the summit where the remains of Mansraj were deposited. From the top, it provided a spectacular view of the surrounding area. After the death of Jahangir, his son Emperor Shahjahan in 1634, made an expansion and raised a Barah-dari besieged with a water tank. This Octagonal Pavilion was elevated right in the middle of the water reservoir and still this masterpiece exists safely. The structure had an exclusive and peerless water collection system. At each corner of the tank (approximately 750 by 895 feet (273 m) in size), is a small, square building and a subsurface water collection system which supplied the tank; only one of these water systems is extensively exposed today.
Deer Tower or Hiran Minar of Shikhupura which was built in the memory of a darling pet, is a cherished and popular tourist spot nowadays. But like many other historic architectural treasures of the country, Hiran Minar is also on the verge of decay due to the negligence of the authorities. The tower itself and the columns of the Mughal Bridge leading to the octagonal symmetrical building seriously seek attention. Urgent efforts are needed for the appropriate recovery of this phenomenal cultural asset which has its own singular nature.