A reddish brown oven bird is found in South America which is known as Rufous hornero and it is declared officially as the National Bird of Argentina. It is commonly known as Red Ovenbird and its range includes southeastern and southern Brazil, Bolivia, Paraguay, Uruguay and northern and central Argentina extending as far south as northern Patagonia. In appearance, both the male and female Rufous hornero are almost same. This unique bird belongs to the Furnariidae family and is particularly recognized for its nest building ability from clay, grass and straws etc.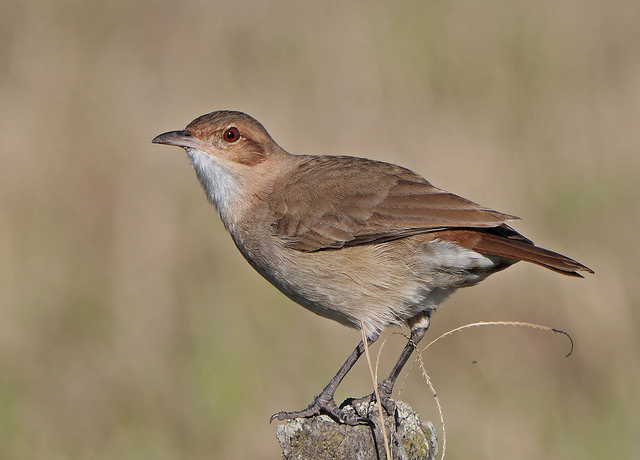 Rufous Hornero loves to reside in the agricultural lowlands that are usually near water bodies like rivers and lakes. Normally this bird is observed to live up to 3500 metres of elevation. Rufous Hornero mostly feeds on insects and vegetable seeds. Invertebrates, including earthworms, snails and larvae, are also included in the favorite diet of the red ovenbird. This Rufous Horneros also love to eat spiders and their chicks are normally fed with larvae of insects like crickets and spiders.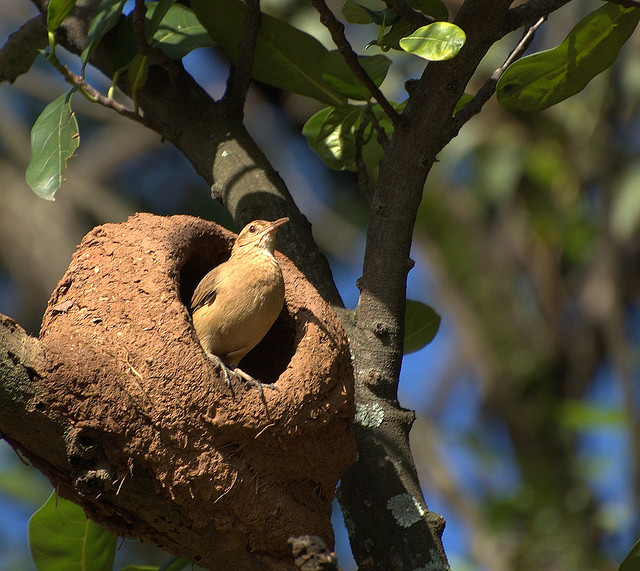 In the breeding season the female usually lays 2 to 4 eggs. Both male and female incubate the eggs for 14 to 18 days and after the birth, the chicks are taken care and fed by both parents as well. The chicks remain with the parents for 4 to 9 months. This architect bird marvelously builds its strong nest with mud and plant material or dung with the typical "adobe" technique. On an isolated place of a tree, the nest is placed up to 8 metres above the ground. The structure is divided by a wall which separates the entrance from the nest-chamber.The vocalization of the Rufous hornero or red oven bird, the national bird of Argentina is slightly different in the male and the female. It includes the rapid and faster in the male and slower in the female while both beat their wings at their sides while singing and the wings beat at the same rate as their trill. Rufous Hornero is considered as least threatened.