Since the last century, when different new mediums of entertainment have been introduced in the lovely planet, a distinctive channel for popularizing the business items or art works has reached to its peak and i-e modeling.  One of the prominent areas, where models become the most significant individuals, is the fashion clothing. There are numerous modeling agencies working almost in every eminent urban area all over the world.  Since 1960's, modeling has gone through tremendous evolutionary stages and many innovations are brought in this field.  Today, fashion modeling is a real big industry run by pure business minded people and thorough professionals. And it will be quite right to state that the modern entertainment business is dominated by super models who often enter into other fields of performing art and earn big name. Trends and styles in fashion modeling change rapidly in accordance with new commercial demands. Not only beauty and figure, but many other factors are relevant for a model to establish their existence in the market. Runaway models who generally display clothes have to be really agile and perfect to demonstrate appropriately.  They should have glowing skin, healthy hair, good height and attractive facial features. Only geniuses of them become real super models who are highly paid and rated superb in the glamour world. Below, you'll find phenomenal images captured by brilliant photographers of 50 best new and young female fashion models of the world, who're currently leading the fashion industry. They're young, gorgeous and really fresh entries in modeling and making their progress very fast. This detail also includes the dates of birth and full names of these cute women models in alphabetical arrangement;
1. Amanda Murphy – She was born in 1989 in Chicago, Illinois. She is a glistening American fashion model. She is particularly known for her leg's beauty.
2. Amanda Wellsh – She is a shining fashion model from Sao Paulo, Brazil who started her modeling career in the age of just fourteen. She has lustrous greenish eyes.
3. Andreea Diaconu – She was born on March 28, 1991 in Bucharest, Romania. The alluring Diaconu first showed on the runway during Fashion Week Spring/Summer 2007 at age 15.
4. Anja Rubik – She was born on 12 June 1983 and is a fetching Polish model. Rubik was born in Rzeszów, Poland. She is established as a cover girl and known for her curvy body and engrossing hair.
5. Anna Ewers – She was born on March 14, 1993, in Freiburg, Germany. This enthralling German fashion model is also featured on the 2015 Pirelli Calendar.
6. Ashleigh Good – She was born on November 9, 1992 in England but currently, this magnetizing model holds New Zealand's nationality.
7. Auguste Abeliunaite – She was born on August 3, 1995 in Lithuania. In her early age, this tempting beauty has already shot a number of campaigns.
8. Candice Susan Swanepoel – This seducing South African fashion model was born on 20 October 1988 and is best known for her work with Victoria's Secret. Swanepoel made her debut at No. 10 on Forbes' The World's Top-Earning Models list.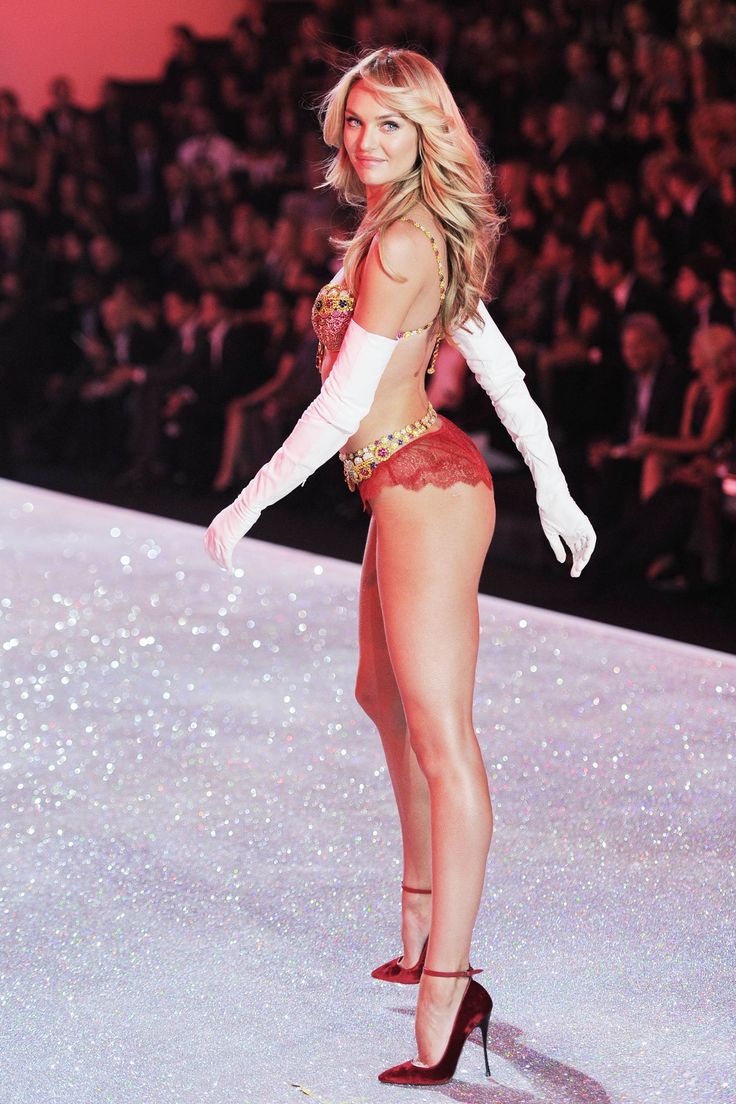 9. Cara Jocelyn Delevingne – She was born on 12 August 1992 and is an enchanting English fashion model, socialite, actress, and singer. In March 2014, she was included in The Sunday Times Magazine "100 Makers of the 21st Century" list of influential British people.
10. Caroline Brasch Nielsen – She was born on 21 June 1993 in Copenhagen. This pleasant Danish fashion model is well known for being the face of Marc Jacobs and Valentino.
11. Chiharu Okunugi – She was born in May, 1992 in Tokyo. This tantalizing Japanese young fashion model has appeared in all prominent shows across the New York, Paris, Milan, and London fashion weeks.
12. Cindy Bruna – She was born on September 27, 1994. This rising fashion star is from France who became the first model in 2012 to ever walk exclusively for Calvin Klein. She walked the Victoria's Secret Fashion Show 2013.
13. Diana Moldovan – This provocative model from Romania was born on 13 March 1987. She has appeared on the front pages of many famous fashion magazines.
14. Edie Campbell was born on 1 December 1990. This electrifying English model was named "Model of the Year" at the prestigious British Fashion Awards [BFA] in London, December 2013.
15. Elisabeth Erm was born in Tartu, Estonia on February 1, 1993. This scintillating Estonian model is known for her blonde hair grace and magical green eyes.
16. Erin Heatherton Bubley – She was born on March 4, 1989 in Skokie, Illinois.  This charismatic American fashion model and actress is best known for her work for lingerie retailer Victoria's Secret.
17. Erin Wasson – She was born on January 20, 1982 in Irving, Texas. This mesmerizing American model has walked international runways for designers like Armani, Cavalli and Gucci; in addition, she walked the Victoria's Secret Fashion Show in 2007.
18. Jelena Noura Hadid commonly known as Gigi, is a hypnotizing American fashion model and TV personality born on April 23, 1995. She was named one of 12 rookies in Sports illustrated annual issue in 2014.
19. Grace Hartzel is an Indianapolis-bred beauty from the United States of America.  She is just eighteen and her modeling career has been on the ascent since her magnificent appearance for Christian Dior during the Fall/Winter 2012 season.
20. Hana Jirickova – This enticing fresh model was born on 13 June 1991 in Brno, Czech Republic. For Spring/Summer 2014, Hana walked in big-name shows including Marc Jacobs, Ralph Lauren, Alexander Wang, Tom Ford, Balmain and Isabel Marant.
21. Harleth Kuusik – This striking beauty from Estonia was born on December 2, 1996. She is best credited for the campaigns of Proenza Schouler and Valentino.
22. Hilary Hollis Rhoda – She was born on April 6, 1987 and is an enticing American model. She is best known for her work with the brand Estée Lauder and appearances in the Sports Illustrated Swimsuit Issue.
23. Irene Hiemstra – This fascinating Dutch model was born in 1993, in Friesland, Netherlands. She became in lime light in 2013 when she appeared in the F/W 2013 Prada campaign.
24. Monika "Jac" Jagaciak – This awesome Polish model was born on 15 January 1994 and she was in the spring 2011 "New York Fashion Week's Top Ten Models" list at No. 7 opening for Tommy Hilfiger.
25. Joan Smalls Rodrigue – She was born on July 11, 1988 and is a bewitching Puerto Rican fashion model. In 2013, she ranked at #8 on Forbes magazine's "World's Highest-Paid Models" list.
26. Josephine Le Tutour – This stunning French beauty is a prominent new comer who emerged in Spring/Summer 2013. She was born in 1994.
27. Jourdan Sherise Dunn – This attractive British fashion model was born on 3 August 1990 and in 2014, Forbes listed Dunn in their top-earning models list.
28. Julia Bergshoeff – This irresistible and hot Dutch model is assigned for the campaigns of Louis Vuitton, Miu Miu and Prada. She was born in 1998 in Holland.
29. Julia Nobis – An elegant Australian model who was born at Sydney in 1993. Since here discovery in 2009, in 2009, she has already been shot for three international editions of Vogue.
30. Kate Moss – She is a well-known British fashion model who was born on 16 January 1974. She is known for her waifish figure and role in size zero fashion and she also received a Special Recognition award in December at the 2013 British Fashion Awards.
31. Kati Nescher – She was born on December 12, 1984 in Russia but she is a professional fashion model from Germany. This flashy supermodel has appeared in campaigns for brands like Chanel, Alexander Wang, Louis Vuitton and Tom Ford.
32. Katlin Aas – She was born on December 26, 1992 in Estonia. Dashing Aas is currently known for her crossover appeal and leggy charm.
33. Kirstin Liljegren – This emerging classy was born in Copenhagen, Denmark. 'Cover' – May 2012; 'Cover' – August 2013; 'Elle' – August 2013.
34. Lara Catherina Stone – She was born on 20 December 1983 in Geldrop, the Netherlands.  This sensational Dutch model came 8th on the Forbes top-earning models list in 2012.
35. Lexi Boling – She is new on surface who was born in Los Angles. She'll on cover 'Vogue' – May 2014. This beautiful American model has clocked appearances at Christian Dior, Alexander McQueen, Valentino, Céline, Givenchy, and Loewe.
36. Liu Wen – 刘雯 – She was born on January 27, 1988 and is a marvelous Chinese fashion model. She is the first model of East Asian descent to walk the Victoria's Secret Fashion Show. Vogue remarked that she had "by far, the biggest social-media audience of any model".
37. Maartje Verhoef – She is an adorable Dutch born fashion model who landed her first gig as a Prada exclusive. Now, she is appearing in all important fashion shows with her stunning grace.
38. Magdalena Jasek – She is a lovely and so cute model from Poland who was born in 1993. She is especially known for her freckles. He famous walks include the spring 2013 Céline, Viktor & Rolf, and Kenzo shows in Paris. She also did shows for Alexander McQueen, Yves Saint Laurent, Valentino and Louis Vuitton in Paris as well.
39. Mirte Maas – She was born in the Netherlands in 1992. This dainty Dutch model became one of the faces of Balenciaga in 2010. Since then, she is featured in many covers and appeared in distinctive fashion shows.
40. Nadja Bender – She is a delicate and comely Danish model who had a quick ascent into the world of modeling. She was born on 3 June, 1990.
41. Natalie Westling – She is a wonderful American fashion model who was born in 1997. She was star of the Spring 2014 Marc Jacobs & Saint Laurent ad campaigns.
42. Ophelie Guillermand – This exotic model with hazel eyes is from Paris, France.  She had walked during her impressive run this season for all big players. She was born in 1994 in Verdun.
43. Sam Rollinson – She is rated as one of the top British catwalk models currently. This delightful Yorkshire beauty has starred in campaigns for Burberry and Balenciaga.
44. Sasha Luss – This imposing Russian model was born on June 6, 1992. Sasha has been featured in some of the world's most influential fashion magazines. She was awarded the honor of "Model of the Year" by Glamour Russia in 2013.
45. Saskia de Brauw – She was born on 19 April 1981. She is an impressive Dutch artist and model. She is considered as one of the most successful fashion stars of the present era.
46. Soo Joo Park – A lavishing fashion girl from South Korea who was born on March 26, 1986. She is currently New York based and is working for many big brands and magazines.
47. Sui He – 何穗 – She was born on 23 September 1989 and is a salient Chinese fashion model notable for being the first Asian face of Shiseido, first Asian model to open a Ralph Lauren runway show and the second model of Chinese descent to walk in the Victoria's Secret Fashion Show.
48. Tilda Lindstam – She is a peculiar new entry from Sweden who was born in Gothenburg. She has walked in many big fashion shows. She's currently signed with Stockholmsgruppen in Stockholm, Mega Models in Hamburg and Berlin and with IMG Models in Paris, London, New York and Milan.
49. Vanessa Axente – She was born on November 19, 1995 in Nagylengyel and is actually a cheerful Hungarian fashion model. She was booked as a city exclusive for Giles in London. She graced the cover of Vogue Germany for the first time in October 2013 and Vogue Japan for the second time in May 2014.
50. Laura Yumi Lambert is a beauteous Belgian model who was born on April 11, 1995 in Belgium.  She went on walk for numerous fashion houses that season, including Giorgio Armani, Dior, Fendi, Nina Ricci, Miu Miu and Prada.
Also click to watch: