Surrounded by lush green and thick forests, and having an amazingly touch of emotional inclination, the historic Pena National Palace of Portugal is a profound architecture of the country. The Pena National Palace is located on the top of a hill above the town of Sintra which is even visible from Lisbon.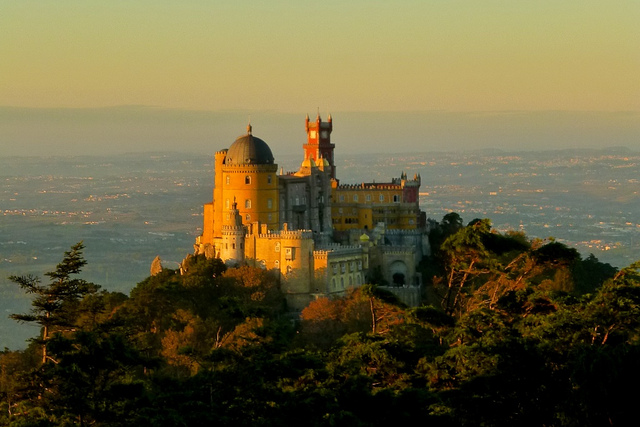 The Pena National Palace of Portugal was built in the middle Ages and today it is one of Portugal's most visited monuments. Portuguese government has also declared the Pena National Palace of Portugal as one of the seven wonders of Portugal and it is also a 

UNESCO World Heritage Site

. Traditionally it was considered as a monastery and it remained the house of monks who used to come for meditation over here from far and distant places of Europe. It was badly affected in the eighteenth century by thunder storm and a massive earthquake. It remained as ruins for many years and then in 1838, the King Consort Ferdinand II decided to acquire the whole area and planned to convert the monastery into a palace that would serve as a summer residence for the Portuguese royal family. After the death of Ferdinand, the palace came under the possession of his second wife who sold the palace to King Luis. In 1889 it was purchased by the Portuguese State and in 1910. The state after declaring it as a national monument remodeled it as a museum.
The structure of the historic Pena National Palace of Portugal is actually a blend of Neo-Gothic, Neo-Manueline, Neo-Islamic and Neo-Renaissance building patterns. The old convent, foundation walls, gateways, the arches yard, the clock tower and the interior decorations are really worth seen. It is also famous in the world for thePena Park which has the richest and rarest collection of tree species in Europe.