The Russian Federation, commonly known as Russia is the largest country of the lovely planet in terms of territorial expansion. According to the historians, Russia was firstly inhabited by the East Slavs and other nomadic pastoralists. After this, there is a long history of the arrivals of different groups, nations and invaders. Today's Russia is home to more than 150 million people and its half of the population is considered ethnically pure Russians.
The ethnical diversity is much reflected in the colors and kinds of the traditional dress of Russia. Russian traditional outfits are enriched with splendid arrangements and decorative motifs. Red color is the most popular in the clothing heritage of Russia.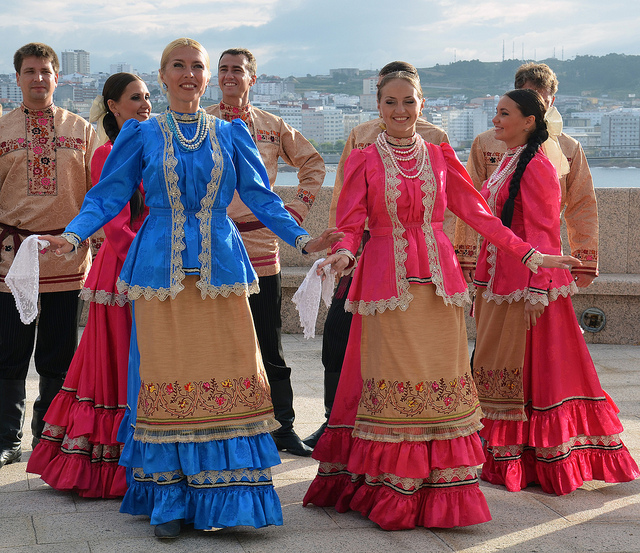 A kosovorotka is a traditional Russian shirt for a man which is actually a long sleeved garment which reaches down to the mid-thigh. Kosovorotka is normally having no buttons downwards but having several buttons at the collar (unfastened when the garment is pulled over the wearer's head), though these are positioned off to one side (regional styles vary between left and right), instead of centrally, as is customary with a typical Western 20th and 21st century man's shirt. If left unbuttoned the collar appears skewed, which accounts for the garment's name. The collar and sleeves of kosovorotka were often decorated with a traditional Slavic ornament.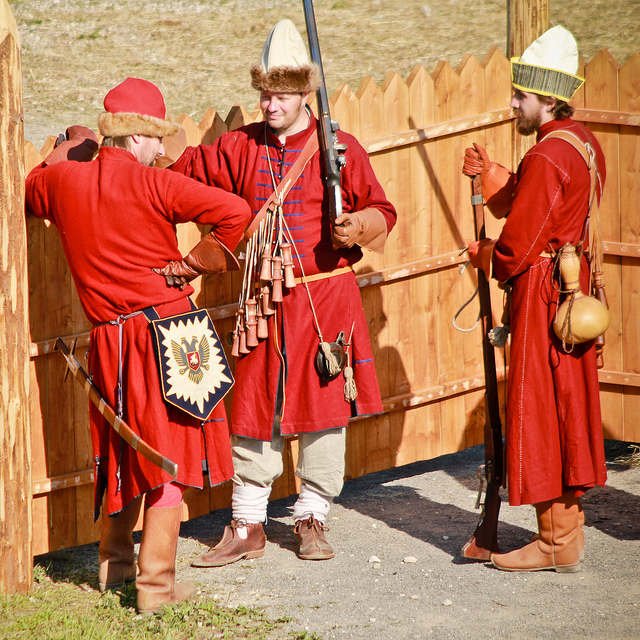 Rubashka is long attire originally made with home-spun linen which is in the use of both the Russian men and Russian women for hundreds of years. Now the same is worn in various styles and decorations. Although we don't find a perfect example for the traditional dress for peasant in Russia, yet Rubashka somehow represents the rural population of Russia. Men also wore a rubashka either with a belt outside of their pants or tucked into their pants.
The traditional Russian kaftan is little bit different from usual Mesopotamian kaftans and it was usually worn by the most conservative sect of religious believers. It is a long suit with tight sleeves which by the 19th century, became the most widely spread type of outer clothing among peasants and merchants.
Russian women love to wear bright colored and delicately designed outfits to prepare themselves for traditional appearances in ceremonies, weddings and folk events. Many Russian women have skillful crafting art of sewing such dresses and the art is normally transferred to them via inheritance. Traditional dresses for women in Russia are not so complicated and over-whelmed in their patterns and designs as they are useful for the casual wearing also.
Russian women make their blouses very charming and embellished. Usually their blouses are adorned with embroidery work and beads. They normally select cotton fabric and decorate them with symmetric stylized pattern or embroidery. This is their centuries old tradition and such ancient folk motifs are still in fashion today.
A sarafan is a long, trapeze-shaped traditional Russian jumper dress for ladies which is usually worn by the Russian women in the cultural festivities as worn as the Russian folk costume. Sarafans could be of single piece construction with thin shoulder straps over which a sleeveless vest, called a "dushegreya" is sometimes worn, giving the shape of the body of a smaller triangle over a larger one.
For the last 2 or 3 centuries, another thing in the traditional dress for women in Russia has become common and i-e the women's headdress. It was a strict regulation in the gone days Russia for women of every age to cover their heads. Maiden girls were also bound to at least cover the top of their hair. This was the reason that headdresses became integral part of the traditional outfits in Russia.
Kokoshnik is the best example which normally has a high front shaped like a crescent with rounded edges and it is usually decorated with gold and ornamental embroidery.
As you all know that Russia is a cold country having harsh weather conditions in winter. Russian fur hats are particularly known in the world and that are in the use of the Russians for unknown period. These fur hats usefully protect the Russians even in the coldest environment. Russian fur hats are normally made with soft sheepskin and fluffy rabbit fur and come in different varieties, shapes, colors and sizes.
One thing is perhaps the most significant in the Russian clothing culture; the traditional valenki shoes that are usually made with felt (100 % sheep wool). These boots are still so popular in Russia and now the shoe-makers have brought numerous changes in the styles and designs of valenki shoes. Each valenok is cut out of a single, seamless strip of lamb's wool. It is dipped in acid and then in boiling water, then before being oven-dried, it is beaten to form a heel and a point at the toe. Valenki felt boots have healing effect – for flu, rheumatic disease, feet massage.
If we don't mention the traditional shawls of Russia over here, it will be entirely unfair. Pavlovsky Posad is a town in Russia which is still famous for its production of traditional shawls and kerchiefs. These traditional Russian shawls, are prepared with pure and 100 percent soft wool fiber. Now these shawls are made in magnificent patterns with elaborative styles and bright colors.
The shawl-makers engrave and preserve the original designs in wooden blocks, each pattern at a time, and then they print each color separately and make shawls absolutely fancy.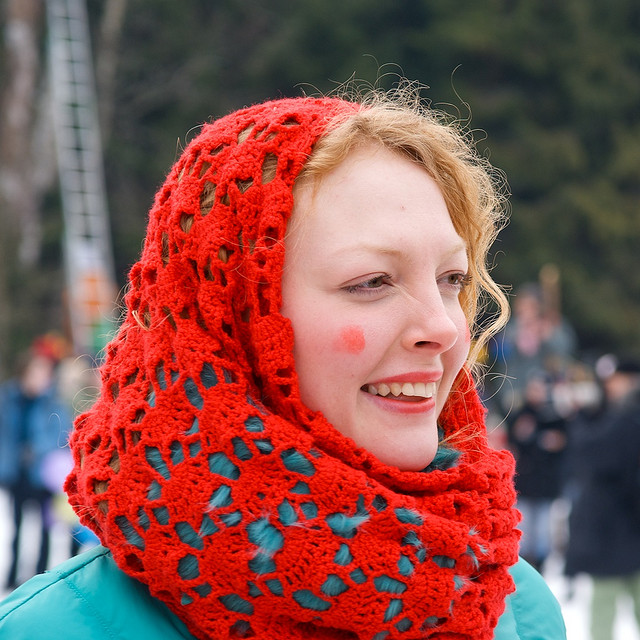 Russian traditional jewelry is also famous in the world, particularly in the northern Europe for its tremendous art-work, phenomenal designs and spectacular patterns. It is elaborated in brilliant manners and comes in different exotic varieties.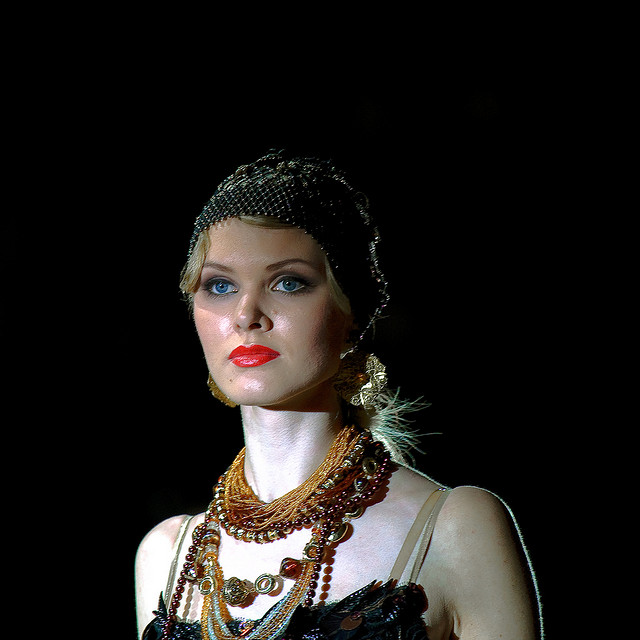 Rostov Finift is a traditional Russian handcrafted ornament dating back to 1175 which was at that time made with a type of enamel. It is considered that it was originated in the ancient Byzantium era but after that it became popular in Russia.
Traditional dress of Russia is a truly a symbol of ethnic diversity in the Russian Federation and it is particularly known in the world for its natural conformity and luminous style. Although there are countless regions in the country and each of them has its own clothing identity, yet symmetrical composition of the dress prepared with the graceful fabric is the most common feature among them all.
For more interesting posts with the same subject on the Lovely Planet Website, please click the following links;
1-    
Algerian Traditional Dress
2-    
Traditional Dress Of Serbia
3-    
Traditional Dress Of Kosovo
4-    
Traditional Dress Of Libya
5-    
Traditional Dress Of Morocco
6-    
Traditional Dress Of Albania
7-    
Traditional Dress Of Tunisia
8-    
Traditional Dress Of Lebanon
9-    
Traditional Dress Of Bosnia And Herzegovina
10-  
Traditional Dress Of Azerbaijan
11-  
Traditional Dress Of Turkmenistan
12-  
Traditional Dress Of Kazakhstan
13-  
Traditional Dress Of Kyrgyzstan
14-  
Traditional Dress Of Uzbekistan
15-  
Traditional Dress Of Tajikistan
16-  
The Traditional Dress Of Laos
17-  
The Traditional Dress Of Vietnam
18-  
Traditional Dresses Of The World – 1
19-  
Traditional Dress Of Jammu & Kashmir
20-  
Ottoman Dresses From Turkey
21-  
Colors Of Cholistan
22-  
Cultural Dresses Of Balochistan
23-  
Lehenga Choli Or Ghagra Choli
24-  
Sari Or Saree : Traditional Dress Of Women In South Asia
25-  
Ajrak , The Traditional Attire From Sindh , Pakistan
26-  
The Traditional Tais Of East Timor
27-  
Shalwar Kameez: The Popular Dress Of South Asia
28-  
Churidar Pajama: The Favorite South Asian Attire
29-  
Pakistani Bridal Dress
30-  
Rilli, Sindhi Quilt Art
31-  
Fantastic, Alluring Khussa Shoes
32-  
Customs And Traditions Of Kalash Tribe
33-  
Hanfu, The Classical Chinese Dress
34-  
London Fashion Week
35-  
Fashion Week Milan: The Glamorous Event Of Italy
36-  
New York Fashion Week
37-  
Paris Fashion Week
38- 
Traditional Dress Of Jordan
39- 
Traditional Dress Of Syria
40- 
Traditional Dress Of Afghanistan
41- 
Traditional Dress Of Palestine
42- 
Traditional Dress Of Oman
43-
Traditional Dress Of Nigeria
44- 
Traditional Dress Of Hungary
45-
Traditional Dress Of Ukraine
46- 
Malaysian Traditional Dress
47- 
Traditional Dress Of Kenya
48- 
Traditional Eastern Brides
49- 
Traditional Dress Of Bulgaria
50- 
Traditional dress of Uganda
51- 
Traditional Dress of Iceland
52- 
Traditional Dress of Croatia
53- 
traditional dress of Norway
54- 
Traditional dress of Finland
55- 
Traditional Dress of Philippines
56- 
Traditional dress of Denmark
57- 
Traditional dress of Belarus
58- 
Traditional Dress of Puerto Rico
59- 
Traditional Dress of Nicaragua: Marvelous and colorful
60 – 
Traditional Dress of Nepal: Whimsical but charming
61- 
Brilliant Colors of Dagestan: Really fanciful and imaginative
62- 
Kabuki: A classical and traditional Japanese theater
63- 
Boogie-woogie: A famous Swing Dance
64- 
Colors of Samba Dance from Brazil: So lively so amazing
65- 
Ho Jamalo: The favorite folk dance of Sindh
66- 
Odissi from the Eastern India: A historic ritual dance
67- 
Sattriya from Assam: A classical Indian dance
68- 
Fandango: A famous couple dance from Spain
69- 
Maypole from Europe: A fabulous circle folk dance
70- 
Cueca: The national dance of Chile
71- 
Traditional dress of Belgium: A charming European attire
72- 
Traditional dress of the Kingdom of Saudi Arabia
73- 
Colors of Kalash: 5 lovely images of beautiful Kalash girls
74- 
Traditional dress of Georgia: The fantastic Chokha
75- 
Traditional dress of Argentina: The warrior Gaucho costume
76- 
Traditional dress of Venezuela: Not complicated but decorated
77- 
Traditional dress of Latvia: Made with the Linen fabric
78- 
Traditional dress of Romania: So captivating and graceful
79- 
Traditional dress of Estonia: So classy and versatile
80- 
Traditional dress of Armenia: So colorful and diversified
81- 
Traditional dress of Angola: A symbol of the ethnic culture
82- 
Traditional dress of Austria: Dirndl, Lederhosen and Tracht
83-
Traditional dress of Namibia: Far from the modernizations
84- 
Traditional dress of Zambia: Rare but unique in nature
85- 
Traditional dress of Slovakia: Kroje , decorated and cultural
86. 
Traditional dress of Qatar: Pure Arabian endowment
87. 
Traditional dress of Brazil: So bright and colorful in nature
88. 
Traditional dress of Colombia: So iconic in Latin America
89. 
Traditional dress of Chile: So artistic and cultural
90. 
Traditional dress of Mexico: Blend of indigenous and imported cultures
91- 
Traditional dress of Panama: The exotic Mola and La Pollera
92- 
Traditional dress of Cuba: A product of multi-cultural effects
93- 
Traditional dress of Bangladesh: So awesome in its nature and kind
94- 
Traditional dress of Indonesia: Featured with unique patterns and designs
95- 
Traditional dress of Pakistan: Legacy of ancient civilizations