The formation of the geography of Costa Rica is based upon the massive volcanic activities created by the range of volcanoes, especially the Poás Volcano which is an active stratovolcano, located in the central Costa Rica. It has erupted 39 times since 1828.  This volcano is situated in the Central Volcanic Conservation Area located of the Alajuela Province near the Pacific coast of Costa Rica, which encompasses the area around the Poas Volcano.
The most stunning part of the whole area, which is also a major tourist attraction in the country is obviously the Poás Volcano Crater of Costa Rica. The visitors come to see the crater at Poás Volcano National Park is in the morning, in the dry season from January to April. There is mist and clouds over the crater but when they part, there is a view of sulfuric, bubbling, green rain fed lake at the bottom, surrounded by smoke and steam rising from fumaroles. Poás Volcano also causes acidic rains in the area and as it is located above the frost line, the temperature is normally freezing cold.
Poas Volcano National Park is also home to many endemic species of flora and fauna. Several unique birds and mammals like rabbits and marmots also dwell in the area. The lower slopes of Poás Volcano are covered with fruit farms and huge ornamental flower farms.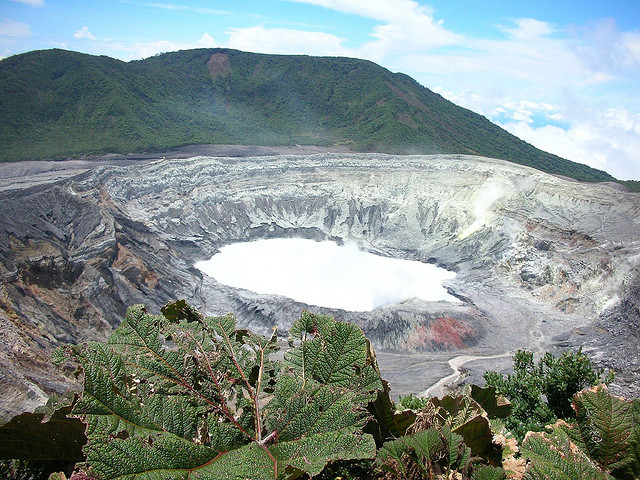 The trekkers who intend to come to Poás Volcano Crater of Costa Rica must keep in their minds that the sun's rays are extremely intense as the elevation lies near equator. When the strong wind blows the usage of windbreakers or jackets is must, as at midday it usually becomes too cold around the crater.