According to the local belief, once a couple walking in a forest searching the food found seven eggs. Four of them became the kings that occupy four of Raja Ampat biggest islands and the rest of the three became a woman, stone and a ghost. We are talking about the Raja Ampat islands, which is actually an archipelago comprising over 1,500 small islands, cays, and shoals. Some people also name this stunning beauty on the lovely planet and Raja Ampat, the Four Kings Inslands of Indonesia as "The Last Heaven on Hearth".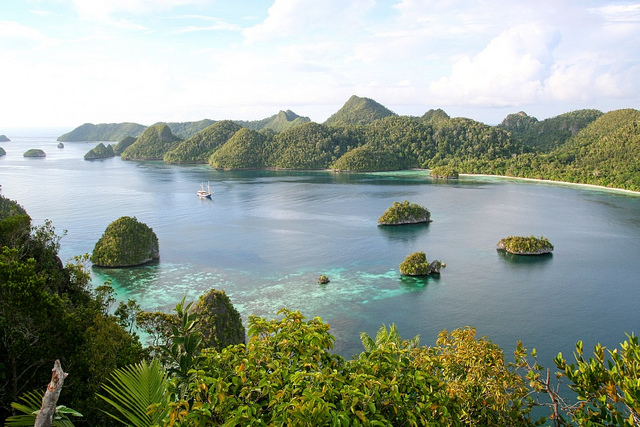 In terms of history, Raja Ampat Archipelago in the 15th century was part of the reign of Tidore Sultanate, a great kingdom centered in Maluku Islands. After that, it was shortly claimed by the Netherlands.These days Raja Ampat Regency is a regency of  West Papua, Indonesia The principal town lies at Waisai.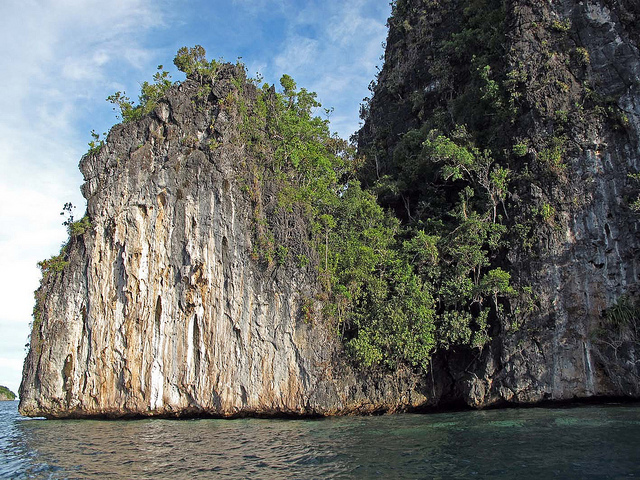 The geographical location of Raja Ampat archipelago in the hub of the world's coral triangle has made Raja Ampat waters rich of marine biodiversity. With average sea temperatures from 22 o-30o Celsius, the waters of Raja Ampat has approximately 603 hard coral species. This number represents 75% of total coral reefs in the world. Based on various studies by the world natural conservation agencies like Conservation International and Nature Conservancy, Raja Ampat waters were estimated to have 1397 fish species.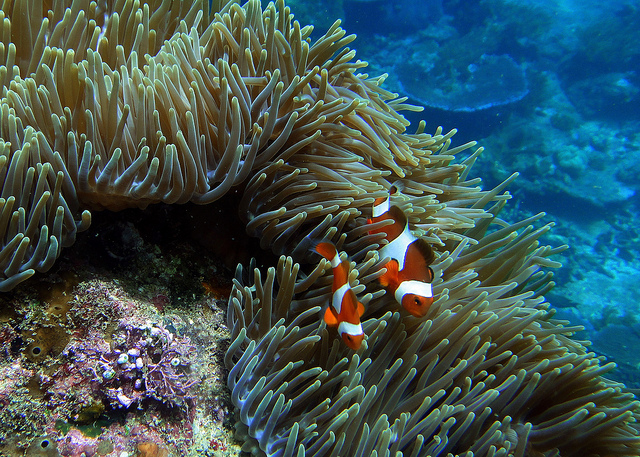 Apart from all these, there are also 60 crayfish, 699 types of soft animals (species of mollusks) consisting 530 snails (Gastropoda), 159 shells (bivalva), 2 Scaphopoda, 5 squid ( Cephalopoda) and 3 Chiton. Now this all has become Raja Ampat Islands as the exotic diving paradise on the lovely planet.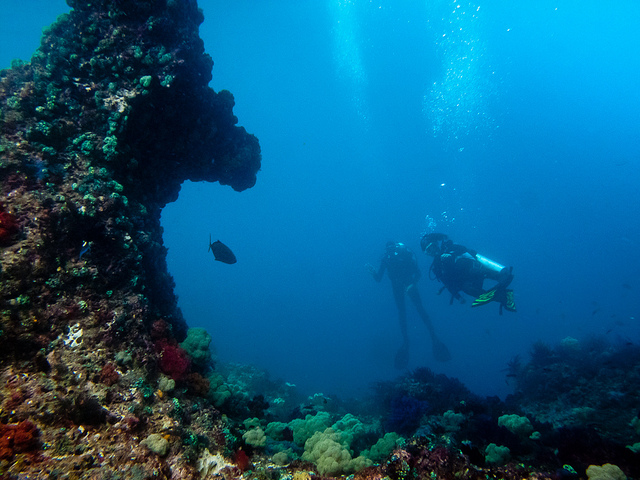 But the story of the Raja Ampat or the Four Kings Islands of Indonesia never ends here. The lands of the islands have fantastic biodiversity and amazing flora and fauna. The conservation of wildlife habitats is protected in the nature reserve. Based on research conducted in West Waigeo Nature Reserve, there are found and recorded more than 171 bird species and 27 mammal species including bandikut (Echymipera kalubu), a spotted cuscus (Phalanger maculatus), striped opossum (Dactylopsila trivirgata), bats and the tree rat. The survey in South Misool nature reserve recorded 159 bird species including 4 cendrawasih (birds of paradise) and 5 bat species.In addition, the forests of Raja Ampat are also paradise for numerous protected rare birds.