Wow. Madagascar is a land of wonders. Have you ever heard about the razor-sharp upturned limestone daggers of Madagascar? This landscape is truly amazing although apparently very arduous and hurtful. Some call it as Karst topography while some say it as Forest of Knives or Stone Forest. This is declared as a reserve area which is of 666 square kilometers and is part of the UNESCO World Heritage Site. This is the Tsingy de Bemaraha National Park located in Melaky Region, Madagascar. 'Tsingy' means 'where one can't walk barefoot'. The national park centers on two geological formations: the Great Tsingy and the Little Tsingy.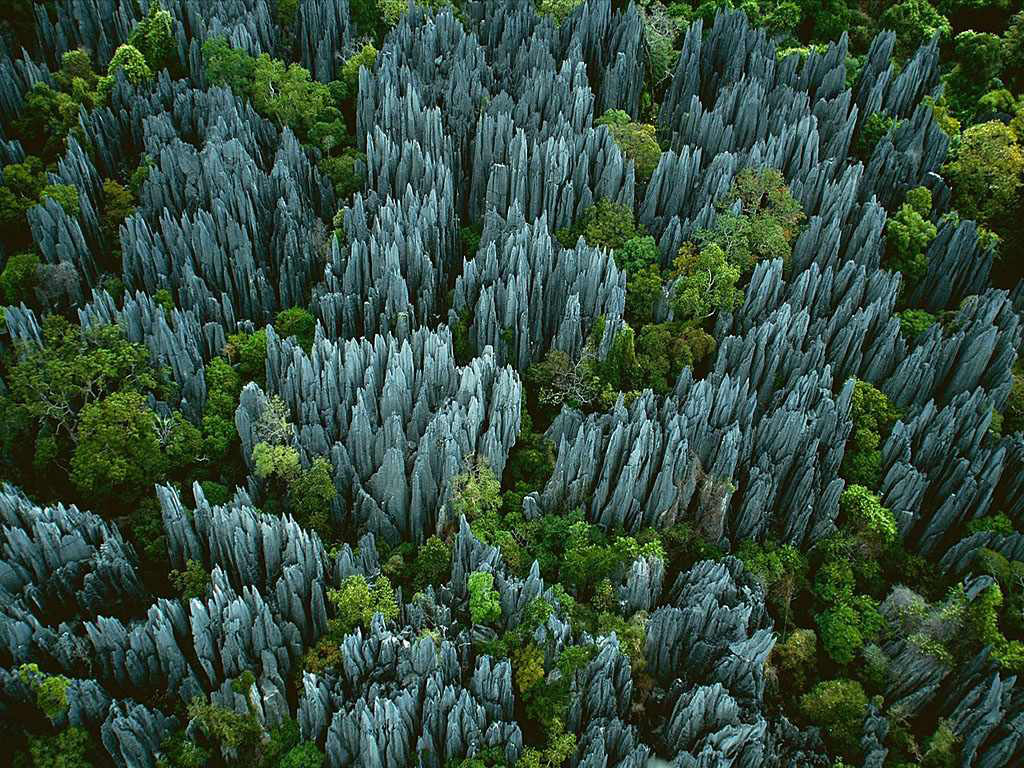 Having quite unfavorable conditions, this area is inadequate for the human in habitation and it serves to protect a host of creatures, many of which avoided discovery by humans until the 21st century. This fabulous natural reserve is also home to an exceptionally large number of endemic species of flora and fauna that are found only within extremely small niches within the tsingys. This cold and tangled landscape is also the hideaway of 11 types of lemur.  Some parts of Tsingy de Bemaraha National Park  were opened to tourists in 1998 alone, and some are closed still to the present time. For the climbers and the trekkers, it is only possible to ascend using climbing equipment, or lookouts. It is believed that throughout this vast territory, there is not a single smooth piece of land.
The hiking through the Tsingy de Bemaraha National Park is no doubt a tremendous experience having immense jubilance and extraordinary amusement. This incredible stone forest of Madagascar is a cluster of bizarre pinnacles of limestone, the shape of which is evolved after millions of years of erosion process which is patterned vertically as well as horizontally.