5 superb photos of the Snow Plant: Sarcodes sanguinea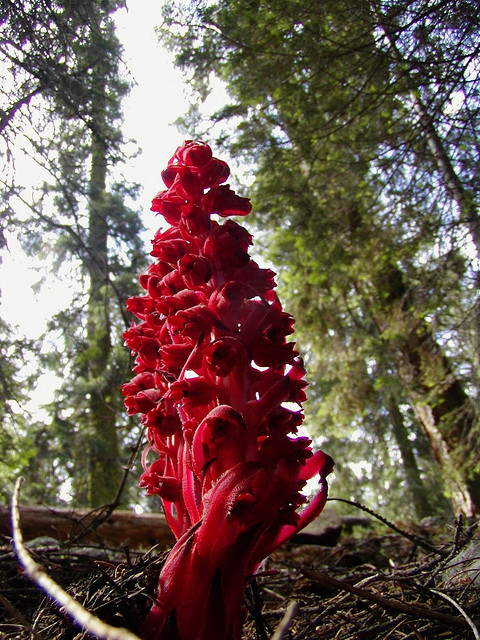 Sarcodes sanguinea is commonly referred as the Snow Plant or Snow flower which blooms in the Spring season. Sarcodes sanguinea is native to the western North America from Oregon through the mountains of California into Baja California.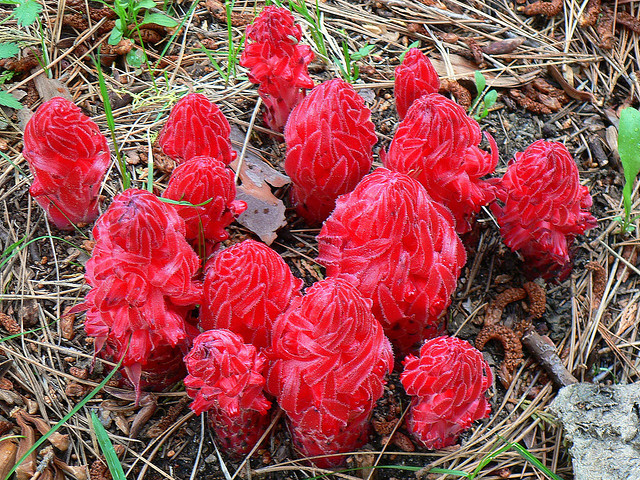 The flowers of Sarcodes point outward for a short time, then point downward. They open in a narrow tube. In front of this flower is one of the leaves of the snow plant.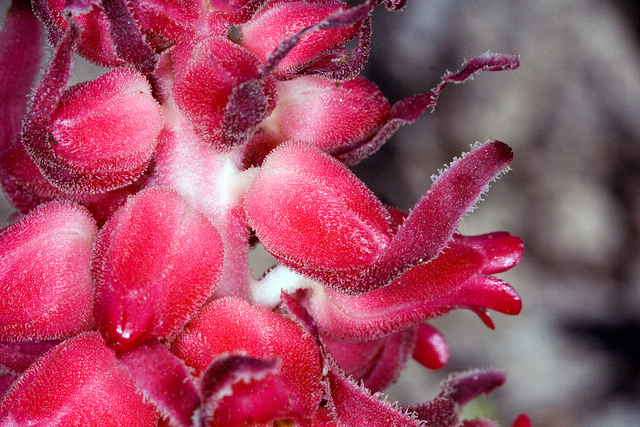 The leaves are scale-like, lanceolate, more numerous toward the base and ciliate on the margins.  There are many red flowers on a stout terminal raceme that emerges from the soil erect.  The flowers are subtended by conspicuous bracts and are somewhat nodding on curved pedicels.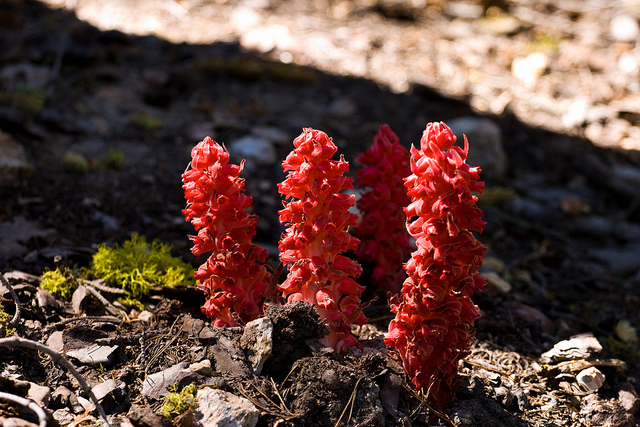 Sarcodes sanguinea is actually a parasitic plant and derives sustenance and nutrients through an eco-mycorrhizal symbioses from fungi that is usually attached to the roots of trees since it is unable to photosynthesize.