Have you ever seen Mwanza Flat-headed Agama? OMG. It's really beautiful. Is that butterfly? Something like flower? Is that a bird or feathered creature? No my friends. It's a wonderful insect eating lizard which is native to the Central Africa. The people all around the Lovely Planet are much inspired by a super hero character "Spider Man".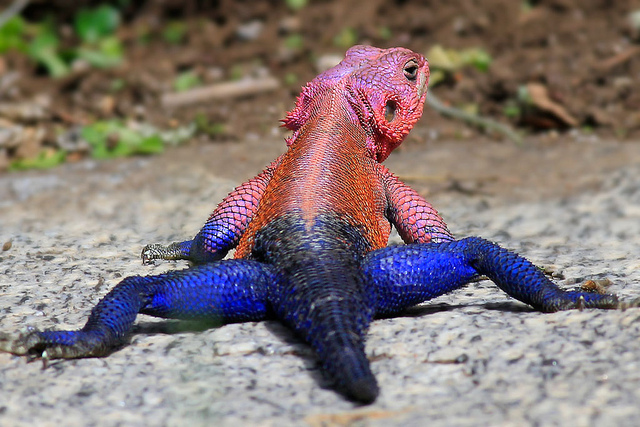 The coloration of Spider Man might be inspired by this cute agama. It is a popular pet these days. The male's head, neck, and shoulders are bright red or violet, while the body is dark blue. The female Mwanza Flat-headed Agama is mostly brown and is difficult to distinguish from female agamas of other species.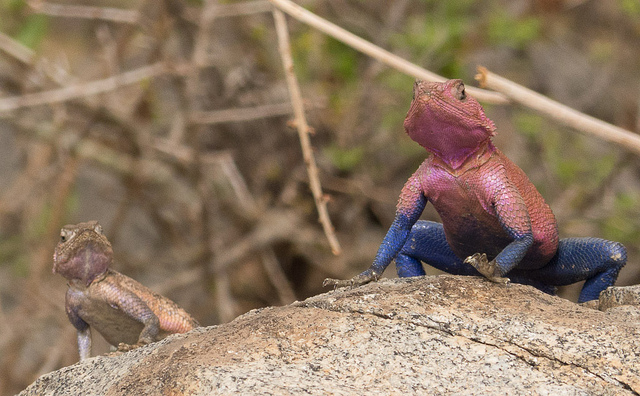 Mwanza Flat-headed Agama has also the ability to change its colors and it can also climb vertical heights. The magnificent males can change brown at night or at the time of dangers. The changing of colors of this Spider Man Lizard of Africa mainly depends upon the attitude of this brilliant agama. For instance, when male Agamas fight, their heads will turn brown, and white spots appear on their body. An adult Mwanza Flat-headed Agama can grow up to a foot long. The Mwanza can tolerate fiercely high temperatures but when the sun is at its peak they will hide in shaded areas until later.