The women of Australia and New Zealand are considered as the most endured and privileged in the lovely planet for their economic strength and equality status provided to them by their governments. They are perhaps one of the most educated and enlightened feminine community in the world. Their sheer confidence and brilliance lead them to be advantageous in every field. When it comes to show business of Australia and New Zealand, women are also found front ranked in the world. Both countries have mainstreamed female celebrities in the world of entertainment who are not only beautiful but are really talented and highly skillful. There is a long list of Aussie and Kiwi female actresses, singers, fashion models, dancers and entertainers who are favorite among the world community for their beauty and excellence.  Here we've compiled a list of 50 leading actresses, female singers and super models of Australia and New Zealand with their exotic images and other details including dates of birth. They are unique for their symmetrical facial features, exemplary physiques, remarkable glamorous appearances and extravagant postures.
1. Abbey Lee Kershaw – She was born 12 on June 1987 and is also known as Abbey Lee. She is a radiant Australian fashion model, actress and musician. Following several years of success leading up to the 2011 fashion seasons, V magazine dubbed Kershaw a supermodel.
2. Abbie Cornish – This phenomenal Australian actress was born on 7 August 1982. She is quite famous for her film and television roles. She received the Australian Film Institute Award for Best Actress in a Leading Role, Best Actress at the FCCA and IF Awards and Best Breakthrough Performance at the 2005 Miami International Film Festival for her role in Somersault.
3. Andreja Pejic – She was born on 28 August 1991 and is a stylish Australian model of Bosnian Croat and Bosnian Serb ethnicity. Pejić is notable for modeling both masculine and feminine clothing.
4. Angela Bloomfield – This magnificent Kiwi star was born on 11 December 1972 who an actress and director. Bloomfield has also performed in a number of feature films.
5. Anna Hutchison – She was born on 8 February 1986. She is a gorgeous New Zealand actress. She has played the loading roles in many famous movies.
6. Annalise Braakensiek –

She is a sizzling Australian model, actress, and TV presenter. Braakensiek was born on 9 December 1972 in Sydney, New South Wales and speaks five languages.
7. Ashika Pratt – She is a fantastic New Zealand fashion model. She is best known for her appearance in the 2010 Kingfisher Calendar and her April 2010 Indian Vogue Cover. She was born on 26 April 1990.
8. Belinda Barbara Chapple – She was born on 15 January 1975 and is an eminent Australian singer and former member of female pop group Bardot.
9. Brooke Gabrielle Fraser Ligertwood – She was born on 15 December 1983 and is a renowned New Zealand musician. Fraser is one of the top selling and most popular recording artists of all time in New Zealand, her albums being awarded 15x platinum to date.
9. Catherine Élise "Cate" Blanchett – She was born on 14 May 1969. She is an awesome Australian actress of screen and stage. She has received critical acclaim and many accolades, including two Academy Awards, three Screen Actors Guild Awards, three Golden Globe Awards and three BAFTA Awards.
10. Catherine McNeil – She was born on 30 May 1989 and is a hot Australian fashion model. . She has appeared on the covers of French Vogue, Australian Vogue, V, and French Revue de Modes.
11. Danielle Cormack – She was born on 26 December 1970 and is a breath-taking stage and screen actress from New Zealand.  She is an award-winning actress who has an extensive career in film, theatre and television.
12. Danielle Jane "Dannii" Minogue – She was born on born 20 October 1971 and is a glowing Australian singer-songwriter, talent competition judge, actress, television and radio personality and fashion designer. She has a real big and prominent portfolio.
13. Demelza Reveley – She was born on 19 September 1991 in Wollongong, New South Wales. She is a dazzling Australian model, who was the winner in the fourth cycle of Australia's Next Top Model.
14. Elle Macpherson – She was born 29 on March 1964 and is a stunning Australian businesswoman, television host, model, and actress. She is well known for her record five cover appearances for the Sports Illustrated Swimsuit Issue beginning in the 1980s, leading to her nickname "The Body".
15. Emily Jane Browning – She was born on 7 December 1988 is a magnetic Australian film actress and singer. She was born in Melbourne, Victoria. Browning is also known for her roles in the horror film The Uninvited (2009), the action film Sucker Punch (2011), and the independent film Sleeping Beauty (2011).
16. Emilie de Ravin – She was born on 27 December 1981 and is a bewitching Australian actress. De Ravin was born in Mount Eliza, Victoria, Australia.
17. Erika Heynatz – She was born on 25 March 1976 in Port Moresby, Papua New Guinea and is a striking Australian model, actress, singer and television personality.
18. Gabriella Lucia Cilmi is a cherished and award-winning Australian singer-songwriter. She was born on October 10, 1991.
19. Gemma Louise Ward – She is a fabulous Australian fashion model turned actress. She was born in Perth, Western Australia on November 3, 1987.
20. Gigi Edgley – She is a tantalizing Australian actress and recording artist. She was born on November 16, 1977.
21. Virginia Claire "Gin" Wigmore – She is a marvelous New Zealand singer-songwriter. She was born June 6, 1986 in Auckland.
22. Holly Rachel Candy, known professionally as Holly Valance – She is a magnificent Australian actress, recording artist, and model. She was born on May 11, 1983.
23. Amethyst Amelia Kelly, better known by her stage name Iggy Azalea – She is a mesmerizing Australian recording artist and model from Mullumbimby, New South Wales who was born on June 7, 1990.
24. Isabel Lucas – She was born 29 on January 1985 and is an outstanding Australian actress and model. Lucas was born in Melbourne, Australia. She is known for her activism campaigns and raising health and environmental issues.
25. Isla Lang Fisher – She is a blazing Australian actress who began her acting career on Australian television. She was born to Scottish parents in Oman and raised in Australia. She was born on February 3, 1976 in Muscat.
26. Jacinda Barrett – She was born on August 2, 1972 and is a charismatic Australian American model-turned-actress.
27. Jessica Gomes – She is a sexy Australian model who has appeared in the Swimsuit Issue of the American Publication Sports Illustrated since 2008. She was born on September 25, 1985.
28. Jessica Michelle Kahawaty – She was born on 12 September 1988 and is a Lebanese Australian beauty pageant winner from Australia. Jessica won Miss World Australia 2012.
29. Kimbra Lee Johnson – She was born on 27 March 1990 and known mononymously as Kimbra. She is an alluring New Zealand recording artist based in Melbourne, Australia.  She is the only third New Zealander to win a Grammy Award in history.
30. Kristina Akheeva – She was born on 1 November 1986 and is a charming Australian Actress and model who has also worked in "Bollywood." Akheeva modeled internationally for several years before pursuing a career in Acting.
31. Kristy Hinze – She is a hypnotizing Australian model, actress and television host. Hinze has appeared in Sports Illustrated as well as the Victoria's Secret catalogue. She was born in 1979.
32. Lara Bingle – She is an attractive Australian fashion model, socialite, businesswoman, brand ambassador, fashion designer and television personality. She is best known for appearing in the 2006 Tourism Australia advertising campaign. She was born on June 22, 1987.
33. Ella Marija Lani Yelich-O'Connor – She was born on 7 November 1996 and popular with her stage name Lorde. She is a New Zealand singer and songwriter. She was born on November 7, 1996 in Takapuna and raised in Devonport, Auckland.
34. Margot Elise Robbie – She was born on 2 July 1990 and is a well-acclaimed Australian actress. She was born in Dalby, Queensland and grown up on Queensland's Gold Coast.
35. Melanie Jayne Lynskey – She is a spectacular New Zealand-born actress, known for playing Rose on Two and a Half Men, and a variety of characters in films such as Happy Christmas. She was born on May 16, 1977 in New Plymouth.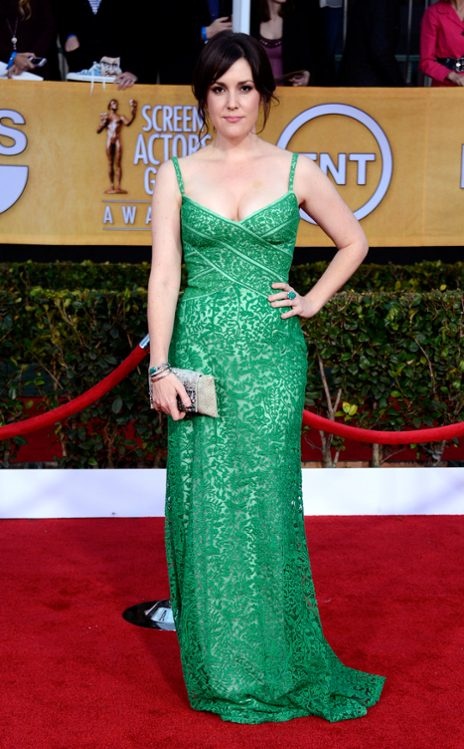 36. Melissa Suzanne George – She is a distinguished Australian actress. She is best known in Australia for her role as Angel Parrish on the Australian soap opera. She was born on August 6, 1976.
37. Nicky Whelan – She was born on 10 May 1981 and is an enticing Australian actress and model best known for her role as Pepper Steiger in the Australian soap opera Neighbours.
38. Phoebe Jane Elizabeth Tonkin – She was born on 12 July 1989 and is a ravishing Australian actress and model. Tonkin was born in Sydney. Tonkin has also appeared in a number of advertisements.
39. Rachael May Taylor – She was born on 11 July 1984 and is a captivating Australian actress and model. Taylor was born in Launceston, Tasmania. She has appeared in a number of American productions.
40. Rachel Hunter – She was born on 9 September 1969 and is a seductive New Zealand model, actress and reality TV show host. She is best known for her appearance in Sports Illustrated Swimsuit Issues.
41. Rebecca Judd – She was born on 27 January 1983 and is an enchanting Australian model and television presenter. She is also a fashion ambassador for Myer.
42. Ricki-Lee Dawn Coulter, also known mononymously as Ricki-Lee – She is an irresistible Australian singer, songwriter, television and radio presenter. She was born on November 10, 1985.
43. Mary Rose Byrne – She was born on 24 July 1979 and is a fascinating Australian actress.  Byrne has also starred in the critically acclaimed and financially successful films 28 Weeks Later, Insidious, X-Men: First Class, Bridesmaids, and Neighbors.
44. Sia Kate Isobelle Furler – She was born on 18 December 1975 and better known simply as Sia. She is a melodious Australian downtempo, pop, and jazz singer-songwriter. Furler is also known for the "Oscar's Law" campaign, in protest against the factory farming of companion animals.
45. Sophie Charlene Akland Monk – She was born on 14 December 1979 and is a beguiling English-born Australian singer, model and actress. Monk was a member of the girl group Bardot. Monk is often spotlighted for her looks.
46. Tabrett Bethell – She is an impressive Australian film, television, and theater actress, best known for portraying the character Cara Mason in the television series Legend of the Seeker. She was born on May 18, 1981.
48. Tammin Pamela Sursok – She is a tempting South African-born Australian actress and singer-songwriter. She was born on August 19, 1983 in Johannesburg, South Africa.
49. Teresa Mary Palmer – She is a zealous Australian actress and model. She was born on February 26, 1986 in Adelaide, Australia. She has appeared in number of Hollywood movies and known for her spell-binding performances.
50. Yvonne Jaqueline Strzechowski – She was born on 30 July 1982 and better known by the stage name Yvonne Strahovski.  She is an adorable Australian actress known for portraying CIA Agent Sarah Walker in the NBC television series Chuck.
Also click to watch: